SHOP for
Aromatherapy Best Sellers
click a letter to find an aromatherapy product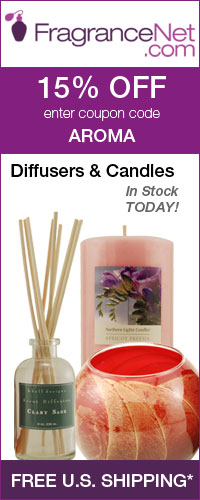 Application Of Essential Oils
How you apply essential, or aromatherapy, oils has an impact on their healing capabilities. Because they are so highly concentrated, it is not often recommended that you apply essential oils in their pure form directly to the skin.
You will experience better results if you use small amounts of the oils diluted in water or with a carrier oil or massage lotion.

Baths


Adding aromatherapy oils to your bath is an easy way to cash in on their health benefits. Simply add a few drops to the bathwater and blend it before submerging yourself. The aroma will trigger your olfactory sense, which will in turn enhance your circulation and help to bring about physical balance.
Aromatherapy Massage


Probably the most popular method of aromatherapy application is massage. Blending drops of essential oil with carrier lotions (almond, cocoa butter, shea butter, etc.) can affect the body both psychologically and physiologically -- depending on which essential oil you use. Peppermint is known to energize the senses whereas lavender is a known relaxing agent. The olfactory sense is triggered using essential oils during massage, and some oils are absorbed into the skin and ultimately the blood stream to produce healing effects.
Aromatherapy Vapor Inhalation


One of the cornerstones of aromatherapy treatment is the vapor technique. Since many essential oils are thought to alleviate sinus or respiratory issues, steam inhalation is a very popular application method. A rule of thumb for many essential oils is to add five drops to steaming water and inhale the aroma using a towel tent (place the towel around your head so the aroma doesn't escape while you inhale it).
Lotions/Creams/Salves


Add a few drops of essential oil to your favorite carrier lotion, massage oil or cream (cocoa butter, shea butter, any unscented lotion base to create your own fragrant blend) to stimulate healing properties.
Compress


Add a few drops of your preferred essential oil to a bowl of warm water. Dip a washcloth into the blend and wring out. Using the washcloth as a compress, apply it to areas of the body that need pain relief, such as muscles, forehead or stomach. Warm essential oil compresses are great for menstrual cramps as well.