SHOP for
Aromatherapy Best Sellers
click a letter to find an aromatherapy product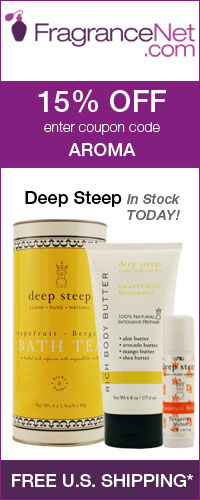 Essential Oils
Essential oils, or aromatherapy oils, are the fragrant essence of a plant. These highly concentrated liquid oils are the foundation of aromatherapy, which is based on the idea that the aromatic oil from a plant has healing properties.
Essential oils should not be confused with perfumes or other fragrance oils. Essential oils are natural to the plant, whereas fragrance oils are chemically produced to mimic certain aromatic scents for perfumes, colognes, candles, etc.
Essential oils are extracted one of two ways: either by steam distillation or expression, or pressing. Distillation is the most prominent method used to extract aromatherapy oils, however. This technique involves steaming the plant matter until it breaks down. The byproduct of this breakdown phase is the plant's fragrant oil, which is cooled, separated from the water and finally filtered into its pure essential oil.
Some aromatherapy oils are too concentrated to apply directly to the skin. In this case, the oil is combined with a 'carrier' oil or lotion to dilute its strength. Applying stringent oils to the skin can cause harmful reactions, such as rashes or burns. And, certain essential oils should be avoided if you are pregnant or have been diagnosed with a specific illness.
When the essential oil is extracted via the expression method, it is actually pressed from the plant source the same way lemon juice is pressed from a lemon.
There are various types of essential oils, including lavender, tea tree, patchouli, jasmine, rosemary, etc. Learn all about the most common essential oils here.